Your investment in such a fine instrument like a piano is lost if you do not keep it TUNED and in good condition. You need a piano tuning by someone WELL-TRAINED. Using the technology of the electronic world of the 21st Century and ALSO TUNING BY EAR, we offer such a service at a reasonable price. In order to be successful we know that our services must be good and affordable, they are!

In the Trinidad/Raton/Weston, Colorado area: EMAIL OR CALL US NOW for an appointment!
Accomplishments & what some customers say:
- When recently tuning Baldwin Grand Piano for private home concert of Denver's Buell Theatre performer/pianist, Jim Brickman - Customer Commented: "You Come HIGHLY RECOMMENDED"
- Tuned piano of (then Denver Mayor) Colorado Governor Hickenlooper for Denver Scholarship Foundation Benefit.
CLICK TO EMAIL US: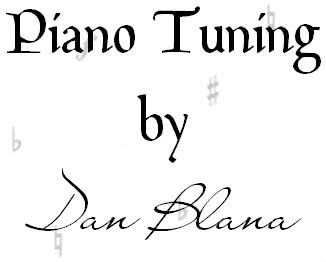 Knowledgeable, Accurate Tuner - Takes Utmost Care.
Complete & Touch-Up Tunings Available.



===== SPECIAL OFFER =====
Our FALL/WINTER (Seasonal-Cleaning) /COUPON Special!
- Mention this coupon and get 10% OFF!!!.
( $90 for your first-time normal Complete Tuning ) usual price is $100.
LIMITED TIME ON OFFERS!!!.
Additional charges may apply for extra driving distance; or to raise pitch, etc.
Sour Notes Coming From Your Acoustic Piano? We may have the TUNING SOLUTION
Your Upright, Console, Spinet, or Grand Piano is a beautiful piece of equipment and furniture. You made a decision to invest in one of the world's finest precision engineered products. It is to your advantage to take good care of it by having it periodically tuned.

Music Lovers! Keep your piano sounding the best with a piano tuning by Dan Blana. It really makes a difference!
PREPAY a Tuning for Piano Tuning (or Cash in a GIFT CERTIFICATE).
BUY A GIFT CERTIFICATE for a Tuning.